Private Club Marketing Signs On As Title Sponsor of 2018 Membership & Marketing Summit.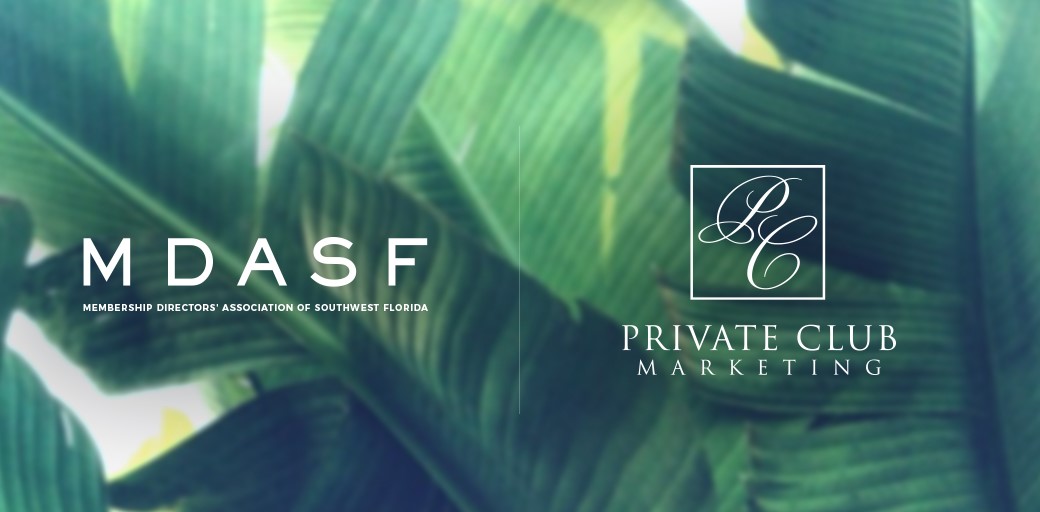 Naples, FL. (April 18, 2018) – The Membership Directors Association of Southwest Florida (MDASF) is pleased to announce it partnership with Private Club Marketing and their commitment as Title Sponsor of the Annual Membership & Marketing Summit, which provides opportunities for general managers, membership and marketing directors of private clubs to engage, educate and build enriching relationships within the private club industry.
Melissa Hansen, president of MDASF stated, "MDASF is excited to build our relationship with Private Club Marketing which furthers professional development, networking, and opportunities for our members. Private Club Marketing is a valued partner in our association's members' efforts to enhance their membership offerings and elevate their club experiences."
"Private Club Marketing is honored to show our support with a multi-year agreement as a Membership & Marketing Partner of the MDASF. We strongly believe in the initiatives to encourage education and advancement of its members," said Zack Bates, CEO. "The MDASF and Private Club Marketing closely align in our philosophies of professional development for the purpose of improving the Member Experience. We are proud to support Membership Professionals and Club Managers by providing solutions designed to improve membership programming and retention while reducing attrition and improving the bottom line."
Private Club Marketing's commitment supports numerous events and activities during the 2018 calendar of events including the Annual Meeting, Membership & Marketing Summit, and monthly educational presentations.
About MDASF
The Membership Directors' Association of Southwest Florida [MH1] is made up of a diverse group of club membership and marketing professionals who work together to provide educational opportunities, network, share ideas, and continue to advance their profession in the private club industry.
MDASF was founded in 2006 and currently represents over 80 golf clubs, country clubs, yacht and beach clubs across Southwest Florida.
About Private Club Marketing
Private Club Marketing's mission is to improve the consumer experience by offering lifestyle expertise that inspires opportunity, influences choices and celebrates club culture and member traditions.
A luxury marketing, branding and membership advisory firm, Private Club Marketing has over 15 years experience working with Top 100 golf, city, yacht and country clubs. Private Club Marketing helps Developers, Owners, Financial Institutions, and Management Companies make big decisions on envisioning, strategy, marketing, sales, and organization.
Recognized as the leader in Membership Advising and Creative Marketing, Private Club Marketing was awarded by the Platinum Clubs of America, and Platinum Clubs of the World as the preferred Membership & Marketing Firm of 2018.
https://privateclubmarketing.com
2018 Florida Membership & Marketing Summit
MDASF is pleased to announce the inaugural Florida Membership & Marketing Summit will be held at the newly renovated Quail West in Naples, Florida on Thursday, May 17, 2018.
This one-day event will feature dynamic educational & motivational speakers as well as a panel discussion with a group of industry leading marketing experts. More information on our guest speakers can be found HERE.
The Summit will kick off with a networking breakfast, includes lunch, and concludes with a cocktail party and a Club tour at Quail West, which recently completed a $30 million renovation. View the full day's agenda HERE.
$195/person ($155 for any additional attendees from the same club). To Register for them 2018 Summit, please click HERE.
THIS EVENT QUALIFIES AS A CMAA CMI (CLUB MANAGEMENT INSTITUTE) SESSION AND CMAA MEMBERS ARE ENCOURAGED TO ATTEND TO RECEIVE 6 EDUCATION CREDITS FOR THIS FULL DAY OF EDUCATION
Contacts
Melissa Hansen
Membership Directors' Association of Southwest Florida
(239) 593-7311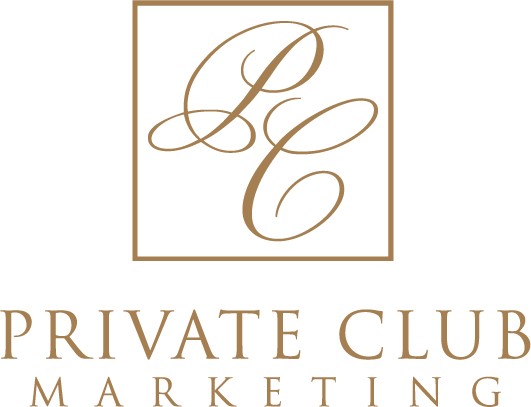 Zack Bates
Private Club Marketing
(949) 743-5793