The MDASF Affiliate Partners Program was designed to bring our members resources from trusted industry vendors who understand the club business and strive to provide smart and innovative solutions for Membership Directors.


AdVenture SWFL is the leading marketing, content creation, and production agency in Southwest Florida. We specialize in creating dynamic and highly converting content for golf and country clubs. Our deep understanding of the club space allows us to produce the highest quality products highlighting each club's unique and special features. Our team of skilled videographers, photographers, graphic designers, copywriters, and web designers are at the cutting edge of the newest trends in this ultra-competitive market. Whether you are looking to attract new members, showcase your course, or highlight your new clubhouse renovation we will be by your side each step of the way. We'd love to get to know you and your club better. For more information about our services or to see our work, we encourage you to visit our website; AdvCreates.com.
Contact:
[email protected]
advcreates.com
---

Nationally acclaimed and international award winning photographer, Charlie McDonald, heads a team of 11 of Southwest Florida's most creative photographers specializing in corporate events, marketing/advertising campaigns and country club social and golf events. The team all bring their talents to the table and allow for a diverse field of expertise and cover all your photography needs; from Headshots, to Marketing shoots, Family Portraits as well as Drone Services and Video. They take great pride in interacting positively with their clients to achieve striking imagery in a professional but relaxed and creative environment. Creating stunning yet consistent images for their clients elevates the team on their continuously creative journey. Charlie McDonald Photography feels it is important to give back to the community and to that end they support charities such as The Immokalee Foundation, United Way, Boys and Girls Club, AVOW Hospice among many others. Charlie McDonald Photography has earned the "Best" photographer in Collier County every year since the inception of the award. The team approach to photography is what sets us apart and ensures that you will always have the best available for all your photography needs.
Contact:
239-370-0559
[email protected]
www.charliemcdonaldphotography.com
---
Club Passport is a private club Trivia App that allows clubs to present Trivia Games to their members in an automated fashion. Trivia has proven to be very popular with members, but up to now requires lots of preparation and/or outside talent costs.
Trivia On-Demand takes minutes to setup and is played on tablets by groups of members organized into teams. Clubs can choose from over a dozen popular trivia categories and also the duration of the Games. Breakout the fun for your members as a monthly Event, Wed/Nite Trivia in the Grille or in the locker rooms. You control the fun without the setup work.

Additionally, Member Memory is a way to use Trivia for employees to test your employees Face/Name recognition skills.
Contact:

Mark Schlake
913-706-5247
[email protected]
www.clubpassports.com
---

Club Properties is an innovative tool that is helping Clubs, Residents and Realtors in the Golf and Country Club space. With 15 years of experience in marketing real estate and helping Realtors gain exposure online, Club Properties is now bringing their know how to your Club! Our real estate portal that links to your club web site, features all the active & sold listings in your community, open houses & rental properties that are listed in the mls. Let us help you sell more memberships, help your residents sell their properties, and give your best listing & selling agents more exposure!
Contact:

239-325-9916
---

EA Photography's Membership Recognition Program is provided to your club at no-cost to the club or the members and includes: A beautiful, custom made, color archival quality member's album for the clubs lobby with the clubs preferred logo embossed in gold leaf. Member images formatted for your POS system and website, Upper management images formatted for club use. Ongoing image support even if your POS changes we will provide re-formatted images of your members at no cost to the club. Custom framed Board of Directors and Past President portraits or collage is also included with our no-cost program.
EA Photography's program is an excellent tool to help promote membership involvement and has been found to increase club activity, food & beverage and build a sense of community.
EA Photography has a proud tradition of providing private clubs with member images for over 70 years.
Contact:
David Golumbic
800-653-5766
---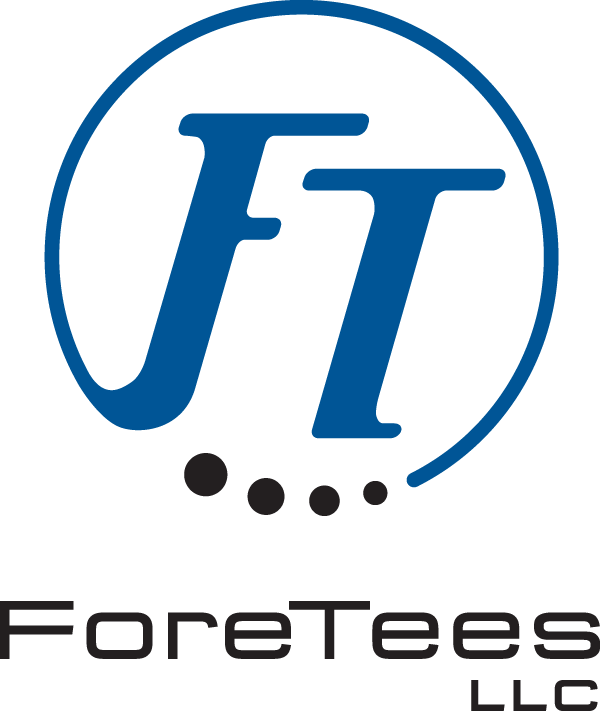 With cloud based systems developed and supported by club professionals, ForeTees provides club staff and members the ultimate online experience. Integrated club management software, websites to fit your club brand and online reservation systems built to match your club and membership provide powerful tools to club professionals and members. ForeTees newest development – ForeTees Business – includes point of sale, live dashboards and reports, CRM, banquet management and a complete accounting system built on SalesForce.com.
Contact:
Ryan Parise
651-447-4364
[email protected]
www.ForeTees.com
---

Hirsch Studio specializes in Club Portraits, helping Club Members and staff with member recognition using Coffee Table Books along with digital book versions. They create hand crafted books with wonderful portraits that Members truly appreciate and are proud to be displayed in.
Contact:
Bruce & Linda Hirsch
219-874-7747
[email protected]
www.hirschstudio.com
---

Jonas Club Software helps clubs thrive by focusing on the creation of exceptional experiences. These experiences are delivered through industry leading services, integrated applications, innovative technology, and long term partnerships with the clubs we serve.

Over 2,300 clubs in more than 20 countries, with memberships ranging from 20 to 20,000, utilize Jonas Club Software technology. With applications ranging from Accounting to Retail Point of Sale, Tee Time Management, Court & Class Booking, Dining Reservations, websites and Mobile Apps, Jonas Club Software is the standout choice for clubs driven to offer exceptional member experiences.

For more details visit www.jonasclub.com.
Contact:
1-888-789-9073
---

As local marketing becomes more complex, LOCALiQ (Naples Daily

News/Ft Myers NewPress) empowers businesses local marketing solutions with data and insights we have from our network of 155MM readers. With LOCALiQ, we are excited to share a complete set of local marketing services, from search engine marketing to direct mail, from social media to video production, from email marketing to website design. We can be your one trusted partner. We are a global leader with best practices and technology you gain access to. We've been pioneering the digital landscape and have delivered hundreds of millions of leads to local businesses.
Contact:
Heather Patton
239-821-6214
[email protected]
https://localiq.com/
---
MemberText is the leading text marketing software built exclusively for golf and country clubs. Our simple to use text communication tool allows marketers to reach members in seconds. The tool quickly becomes an incredibly valuable asset to promote and fill events, send timely club alerts, drive dining reservations, increase participation and generate revenue. The platform is a compliment and works with any club management software system. MemberText currently powers the text marketing at some of the largest and most prestigious clubs in the country including Stonebridge CC, Brentwood Country Club, Naples Yacht Club, TPC Potomac and more. For more information on MemberText, visit us here: http://www.membertext.net or see it in action for yourself text "CLUB" to 71441 now.
Contact:
Call or text: 240-630-4653
[email protected]
www.membertext.net
---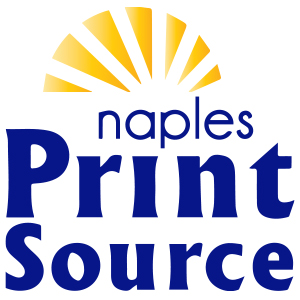 Naples Print Source has been producing compelling marketing collateral in Collier County, Florida since 1980. Custom printing is their specialty. They design and produce Fortune 500-caliber print for smaller, locally-based companies and nonprofit organizations.
They are also experts in direct mail marketing. They can assist with not only mail marketing communications, but also with annual proxy mailings. Now offering 10% off to all MDASF members.
Contact:
Blase Ciabaton
239-263-2500
[email protected]
www.NaplesPrintSource.com
---
Northstar is the leading provider of Club & Community Management Software and is installed in over 750 properties worldwide, including 25% of Platinum clubs. It is the only "All in One' browser-based solution in the industry. Clients can access the software from anywhere with wifi and Northstar offers "unlimited" licenses.
The Northstar Suite comprises of the newly released, ClubNow 2.0 Member App, the revolutionary staff application ClubView, the beautifully designed websites from NS Connect and the award-winning NS Office that covers all club operational requirements such as Membership Management, Tableside POS with Kitchen Display System, POA Module, Gatehouse Solution, Accounting, Tee Times, etc.
Northstar is committed to "Leading the Way" for our clients with providing cutting-edge technology to help clubs and communities gain efficiencies and provide the optimum experience for their membership and/or residents.
.
Contact:
---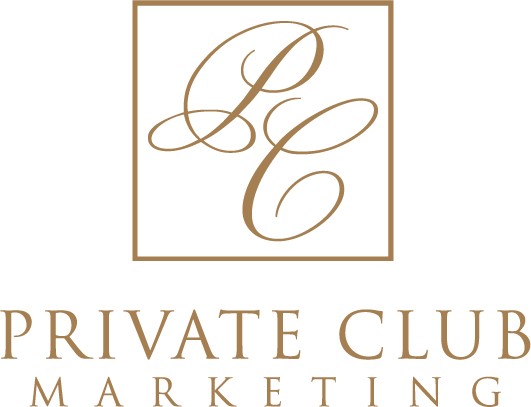 Private Club Marketing offers lifestyle marketing, retention, and communication expertise that inspires opportunity, influences choices, and celebrates our members and traditions.
Private Club Marketing's core mission is to improve the Member and Guest experience by assisting companies and management to become better connected and engaged with their customers.
Contact:

949-743-5793

J2GOLF and GOLFPHOTOS.COM are now located in Southwest Florida! Winners of 28 National Golf Industry marketing awards, we strive to help clubs present their full story to not only perspective members but to help current members express their pride in membership as well. The 2X National Golf Photographer of the Year, photography division creates the spectacular images to be used in all collateral and club or member home decor.
The pinnacle of their expertise is the contemporary use of a Digital Magazine. Today's Digital magazines truly are amazing . . . Beautiful design and photography combine with state-of-the-art technology, to create storybooks that enthrall, entertain, inform and captivate. You weave the story, they turn the pages - a perfect partnership between you and your viewers.
See Digital Club Membership and Event Magazines HERE
See Digital Award-Winning 18 Hole Golf Course Tours HERE
Contact:



Signera specializes in digital signage for the Club Industry. Their member communication boards are packed with features designed to reduce your workload and maximize the results of your communication efforts. They have practical features such as calendar integration with most club software, scheduled content that displays and takes down the content on the dates you want, access to your social media, and easy to apply general content such as weather, news and sports. Having served the club industry for over a decade and winning The BoardRoom Magazine's "Clubhouse Signage of the Year" for the last six years, they are the right fit for your Club. To learn more and schedule a no obligation demo visit www.signera.net or call at 1-877-998-7446 (SIGN).
Contact:
Michael Sparks
1-877-998-7446 (SIGN)
---
Affiliate Partner Testimonial:
"Becoming an MDASF Affiliate Partner has played a significant role in helping Hunt Group Productions LLC grow its Southwest Florida business. The Membership Directors that we have partnered with have greeted us with open arms and have been wonderful to work with. Being an MDASF partner feels more like being part of a family not just an association. I would highly recommend it to any vendor that wants to get to know and work with the golf and country clubs of Southwest Florida". Paula Hunt, www.huntgroupproductions.com