MDASF - AI Masterclass Half Day Workshop
Event Time:
1:00 pm - 5:00 pm
All Club Professionals are invited to join in for a special MDASF Half-Day Workshop you won't want to miss on Thursday, October 19th at Wildcat Run!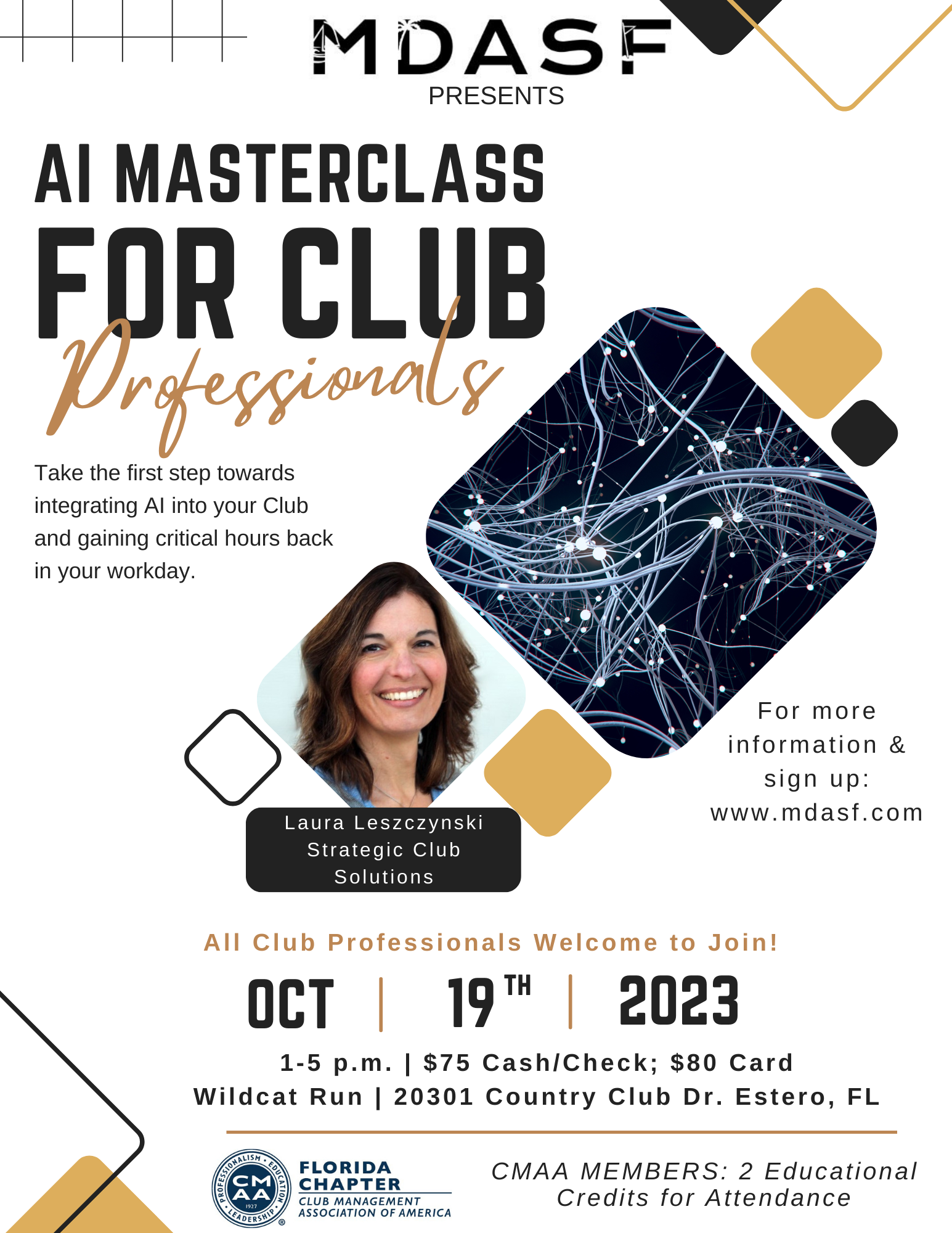 AI Masterclass for Club Professionals:
How to Harness and Leverage AI
Featuring Guest Speaker Laura Leszcynski,
VP of Marketing & Strategy, Strategic Club Solutions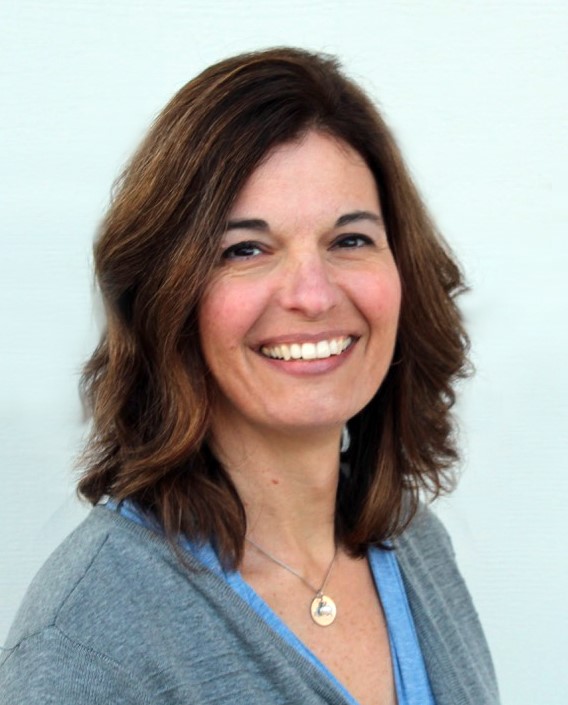 Laura Leszczynski has been on the forefront of integrating ChatGPT into the club industry. Take advantage of tapping into her expertise and creativity with breakout sessions where you can use the tools and cross things off of your list.
Take a significant step towards integrating AI into your Club and gaining critical hours back in your workday. Unlock the power of AI in this immersive and comprehensive session tailored to workshop and help you leverage the fastest-growing business trend for optimal Club operations - saving you time and money, and boosting creativity and productivity. Learn how to harness the power of AI to help you leverage AI for optimal Club communications. We'll explore the capabilities of ChatGPT and offer practical aspects of integrating AI into your Club communications to save you time. You'll learn how to effectively use prompt engineering to see how ChatGPT can help manage disgruntled member communications, contribute to newsletters, and more. You'll also learn how to save time and enhance your Club's creativity and productivity as well as how to utilize ChatGPT to create effective agendas for meetings, inject creativity into your programming to attract and retain members, and more.
The day is set up for you to leave with more than the basics and to workshop deliverables together. If you're not using AI, you don't want to be left behind. If you are using it, learn the strategies on how to use it most effectively.
CMAA Members will earn 2 Educational Credits for participating in this workshop.

When: Thursday, October 19th, 2023


1:00pm Registration

1:30pm Welcome, Introductions & Session One

2:45pm Break & Light Bites

3:00pm Session Two

4:00pm Networking Reception
with Hors d'oevres and Cocktails

Where: Wildcat Run
Golf & Country Club
20301 Country Club Drive
Estero, FL 33928

Who: MDASF Members
and Club Professionals

Cost: $75 per person (check or cash) OR $80 (credit card)



MDASF Members, please bring a business card to the event to enter a drawing for this month's special prize, a Ruth's Chris Gift Certificate valued at $200! This raffle is for Members-only, and the winner must be present for closing announcements to receive their prize.
All registrations must be made by 12pm on Friday, October 13th. Any cancellations after that or no-shows will be charged $75 for the event.
Please note in your registration if you have any dietary restrictions or food allergies.
For Club Professionals who are not currently MDASF Members, please click "Public Guests Register Here" below and note in your registration your professional title and the name of the Club you are currently employed at.