MDASF - Living the Life of Your Design
Event Time:
11:00 am - 2:00 pm
Important Notice:
October 11th Meeting Postponed
---
10/4/2022
Fellow MDASF Members, we hope this greeting finds you, your family, and your colleagues safe and secure following the devastating impacts of Hurricane Ian last week.
With so many of our Members navigating the process of hurricane recovery at home, at work, or both, the Board has decided to reschedule our October 11th Meeting at Bay Colony Golf Club next week.
We are working to reschedule with our guest speaker, Kevin MacDonald, for another date, and we will update you all once a new date has been confirmed.
Our thoughts are with all who are affected by the impacts of Hurricane Ian.
We look forward to seeing you all next month for at The Club at Olde Cypress on Wednesday, November 9th, for a Round Table-style meeting.
If you have any questions or concerns,
please feel welcome to reach out to [email protected].
---
SAVE THE DATE
Wednesday, November 9th - Round Tables:
The Evolution of the Membership/Marketing Role
at The Club at Olde Cypress
Please join MDASF Members and Guests on Tuesday, October 11 at Bay Colony Golf Club for lunch and guest speaker!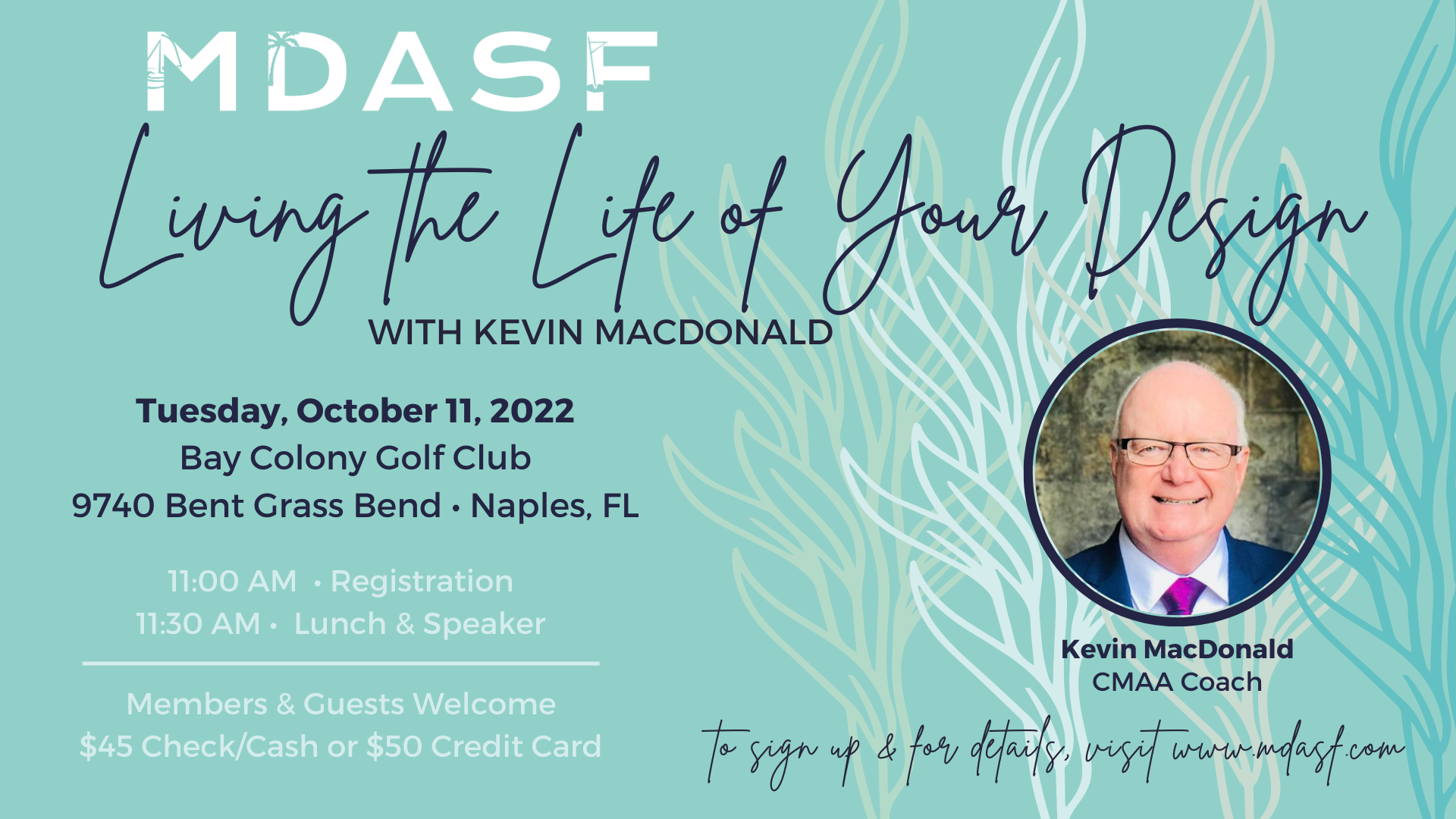 Featuring Guest Speaker, Kevin MacDonald
Living the Life of Your Design
If we do not take the time to design the life we want to live, we may be living the life that someone else designed for us. If you have had the opportunity to study or appreciate the skill of people who design clothing, clubhouses, golf courses, room interiors, marketing campaigns, menus etc. you will notice that the design is the pre-cursor or blue print of what eventually is created. You wouldn't dream of building a clubhouse without a design, yet many live their lives with no design.

In this session Kevin will give an environment of Awareness, the chance dream, create and act in a way that brings your design to fruition. He will teach the power taking on the accountability to bring it to life.

As coach Kevin's job is to bring the best out in the people he is privileged to work with. If you truly want to be at your best, you need to know where you are going. A clear picture and solid blueprint energized people to move in the direction of their dreams.

Get ready to be inspired and walk away with the template to Design something Extraordinary!

What will you do? What will you have? Who will you be?
When: Tuesday, October 11, 2022
11:00am Registration
11:30am Breakfast & Speaker

Where: Bay Colony Golf Club


9740 Bent Grass Bend
Naples, FL 34108

Who: MDASF Members & Guests

Cost: $45/person (check or cash)
REMINDER - Pay with Credit Card at the Meeting! $50 per person
Please note, all reservations must be made by noon, Friday, October 7. Any cancellations after that or no-shows will be charged $45 for the event.
Please note in your registration if you have any dietary restrictions or food allergies.
MEET OUR GUEST SPEAKER:
KEVIN MACDONALD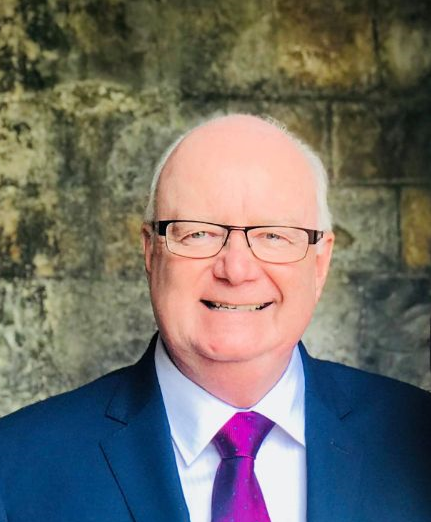 Kevin MacDonald is a Coach and Facilitator, a Communicator, Storyteller and a Teacher. As a Coach he initiates action from within the people he touches. As a Facilitator and Communicator, Kevin uses humor and wisdom to help his clients crystallize their thinking, define success and live their ideal lives with passion and balance. He partners with people who are passionate about performing at a high level and about achieving great clarity about who they are and what they want.
His business and management background combined with his exceptional Coaching skills make him an asset in any people development initiative.
Kevin is a member of the International Coach Federation, a graduate of Coach U. and has developed and led the Coaching Program for the Club Managers Association of America since 2003.
Prior to his coaching career, Kevin spent over 20 years as a manager in the hospitality industry. He managed two prestigious clubs prior to moving into his career as a coach. His focus now as a coach is to inspire his clients and help them learn the skills in that they can use to change their lives. Kevin empowers his clients so that they can take the actions that will start to change their behavior so they begin to see the results they are wanting in life.