CANCELLED: MDASF - Techno-Etiquette
Please join MDASF Members & Guests on Tuesday, March 31st at Naples Yacht Club for a breakfast and education meeting!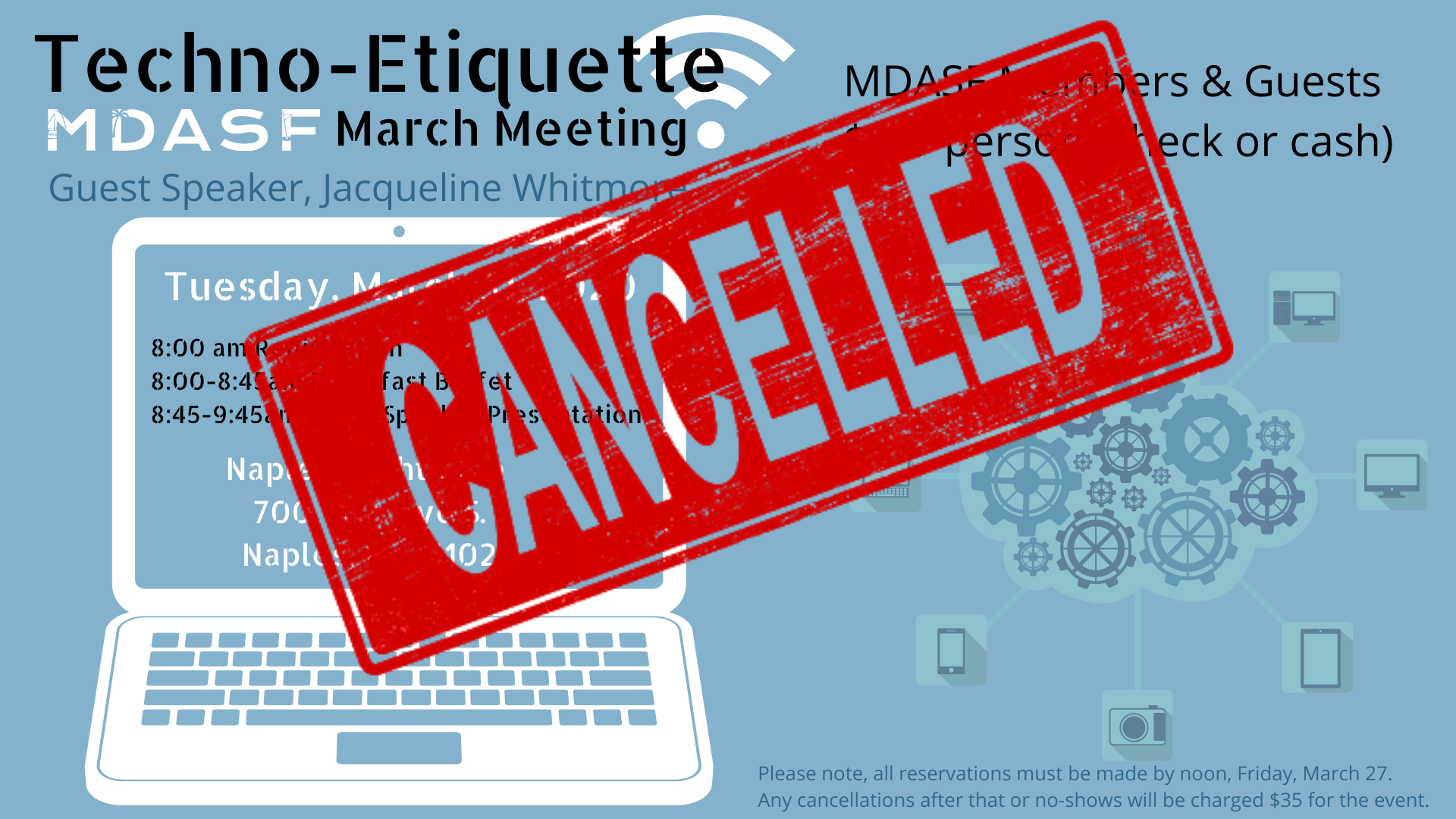 Featuring Jacqueline Whitmore presenting:
Techno-Etiquette
Have you ever sent an email or posted something on social media that you later regretted? Have you ever been embarrassed by autocorrect? Have you tried saying one thing, but your club members and colleagues heard something different?

Join author and business etiquette expert Jacqueline Whitmore on Tuesday, March 31, 2020 as she shares her tips, tactics and strategies for avoiding communication catastrophes.

Effective communication through technology can make or break your company's professional brand. Gain a competitive advantage, advance your career, and help build a stronger rapport with others with proper techno-etiquette skills.

In this fun, interactive seminar you will learn:
• The 7 worst email mistakes
• How to get others to open your email and respond promptly
• The secrets to being more "social" on social media
• The kind of emojis that are acceptable in business
• When to text versus email
• The top 5 conference call conundrums
When: Tuesday, March 31, 2020
8:00am Registration
8:00-8:45am Breakfast Buffet
8:45-9:45am Guest Speaker Presentation

Where: Naples Yacht Club


700 14th Ave S.
Naples, FL 34102

Who: MDASF Members & Guests

Cost: $35/person (check or cash)
NEW TO MDASF - Pay with Credit Card at the Meeting! $40 per person
Please note, all reservations must be made by noon, Friday, March 27. Any cancellations after that or no-shows will be charged $35 for the event.
MEET OUR GUEST SPEAKER:
JACQUELINE WHITMORE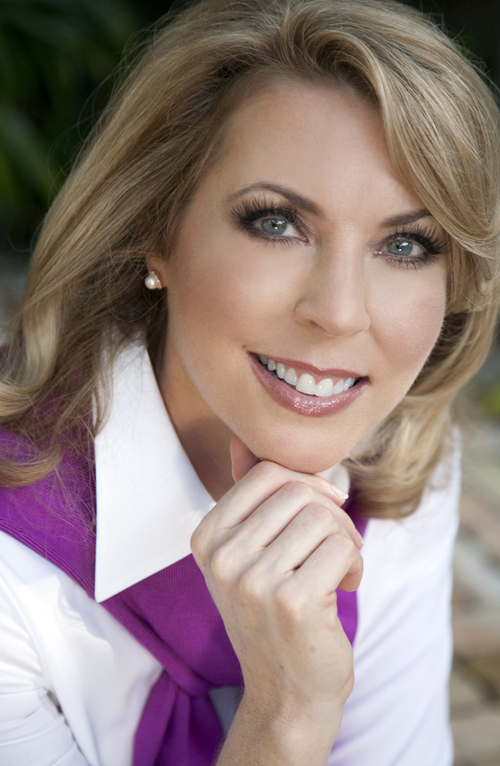 Jacqueline Whitmore, CSP, is adept at helping others navigate through some of life's sticky (and tricky) situations.
Jacqueline is an international etiquette expert, a certified speaking professional, and the founder of The Protocol School of Palm Beach, a premier business etiquette and protocol company. For more than 20 years, she has helped men and women polish their personal brand and communication skills.
She is the author of Poised for Success: Mastering the Four Qualities that Distinguish Outstanding Professionals and Business Class: Etiquette Essentials for Success at Work.
Jacqueline's etiquette advice is sought by radio and television shows around the world including 20/20, CNN, FOX News, National Public Radio and CNBC. She has been quoted in The New York Times, USA Today, The Wall Street Journal, Business Insider, US News & World Report, Entrepreneur, Fortune, and O: The Oprah Magazine.