MDASF - 16 Stories that Sell Memberships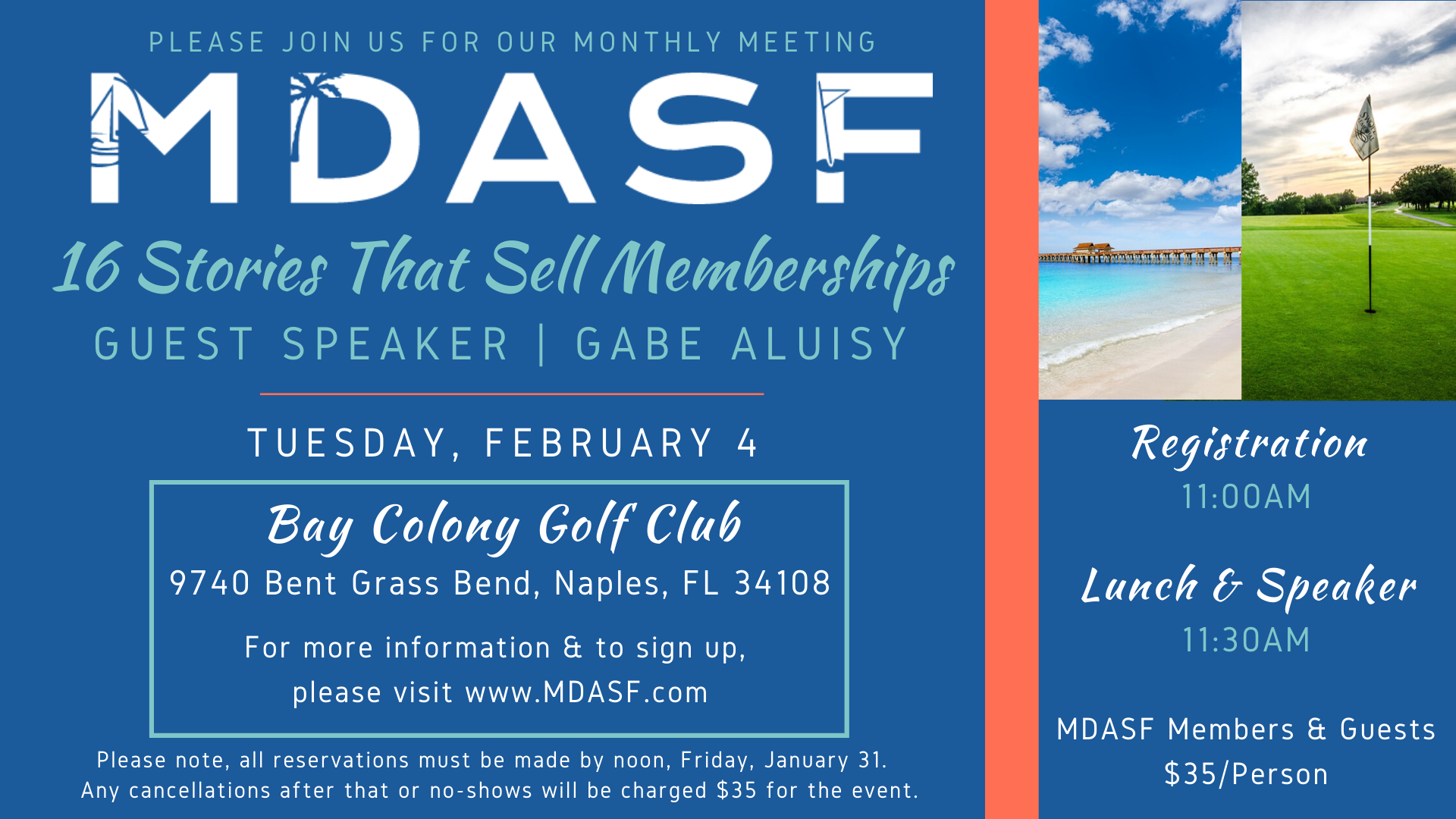 Featuring Guest Speaker, Gabe Aluisy presenting:
'16 Stories that Sell Memberships'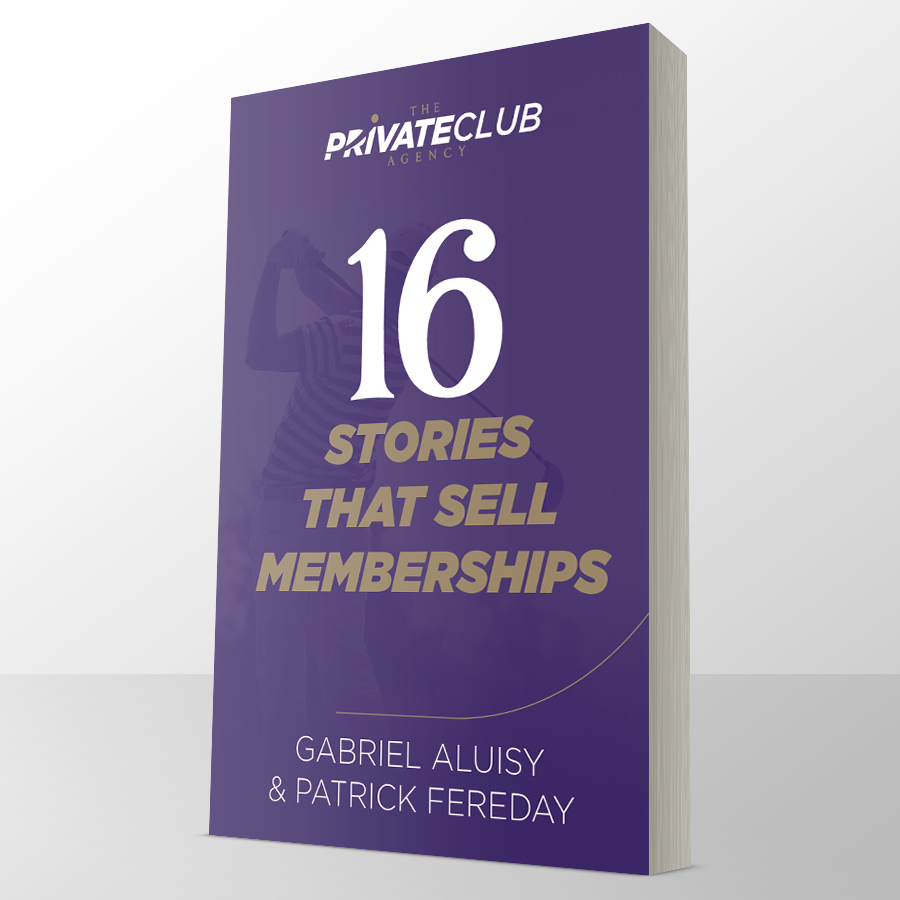 The most successful brands don't advertise they tell stories, and the brands with the most compelling stories win. Just as importantly, telling the right type of story at the right time is critical to reaching prospects who are a good fit for membership. During this session you'll learn 16 stories you can use to better inform potential prospects about why your club is right for them.
All attendees will receive a copy of Gabe's new book: '16 Stories That Sell Memberships'!
Sign up today and join us!
When: Tuesday, February 4, 2020
11-11:30am Registration
11:30am Lunch & Speaker

Where: Bay Colony Golf Club
9740 Bent Grass Bend
Naples, FL 34108

Who: MDASF Members & Guests

Cost: $35/person
NEW TO MDASF - Pay with Credit Card at the Meeting! $40 per person

Please note, all reservations must be made by noon, Friday, January 31. Any cancellations after that or no-shows will be charged $35 for the event.
MEET OUR GUEST SPEAKER:
GABE ALUISY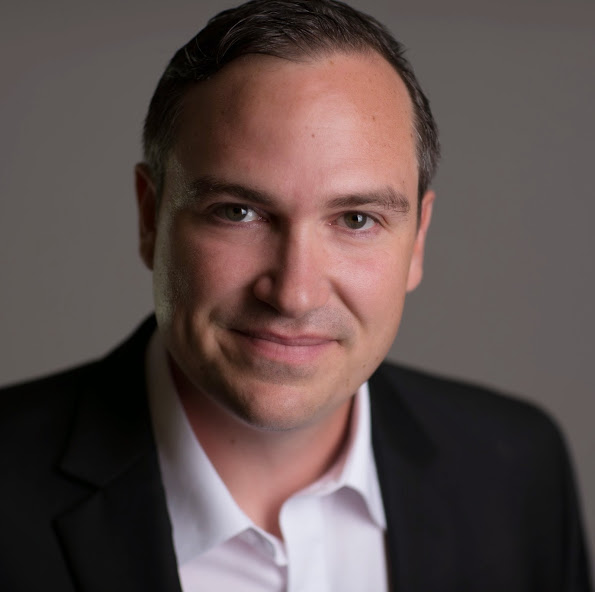 Gabriel Aluisy is the founder of The Private Club Agency, a Tampa, Florida based design, marketing and consulting firm focused on membership marketing and retention strategy at private clubs. He is the author of The Definitive Guide to Membership Marketing and the bestselling book Moving Targets: Creating Engaging Brands in an On-Demand World. Each week, Gabriel hosts the Private Club Radio Show, the industry's first and only podcast dedicated to private club education.

Gabriel has been featured in Entrepreneur®, NBC, iHeart Radio, and many other leading publications. His keynotes have included the Professional Club Marketing Association's National Conference, The Florida Club Summit, the Asia Pacific Golf Summit as well as many regional events. He is a graduate of American University's School of Communication.