MDASF - Building Bridges to Your Future Members
Please join MDASF Members & Guests on Wednesday, January 8 at the newly renovated Forest Country Club for a breakfast and education meeting!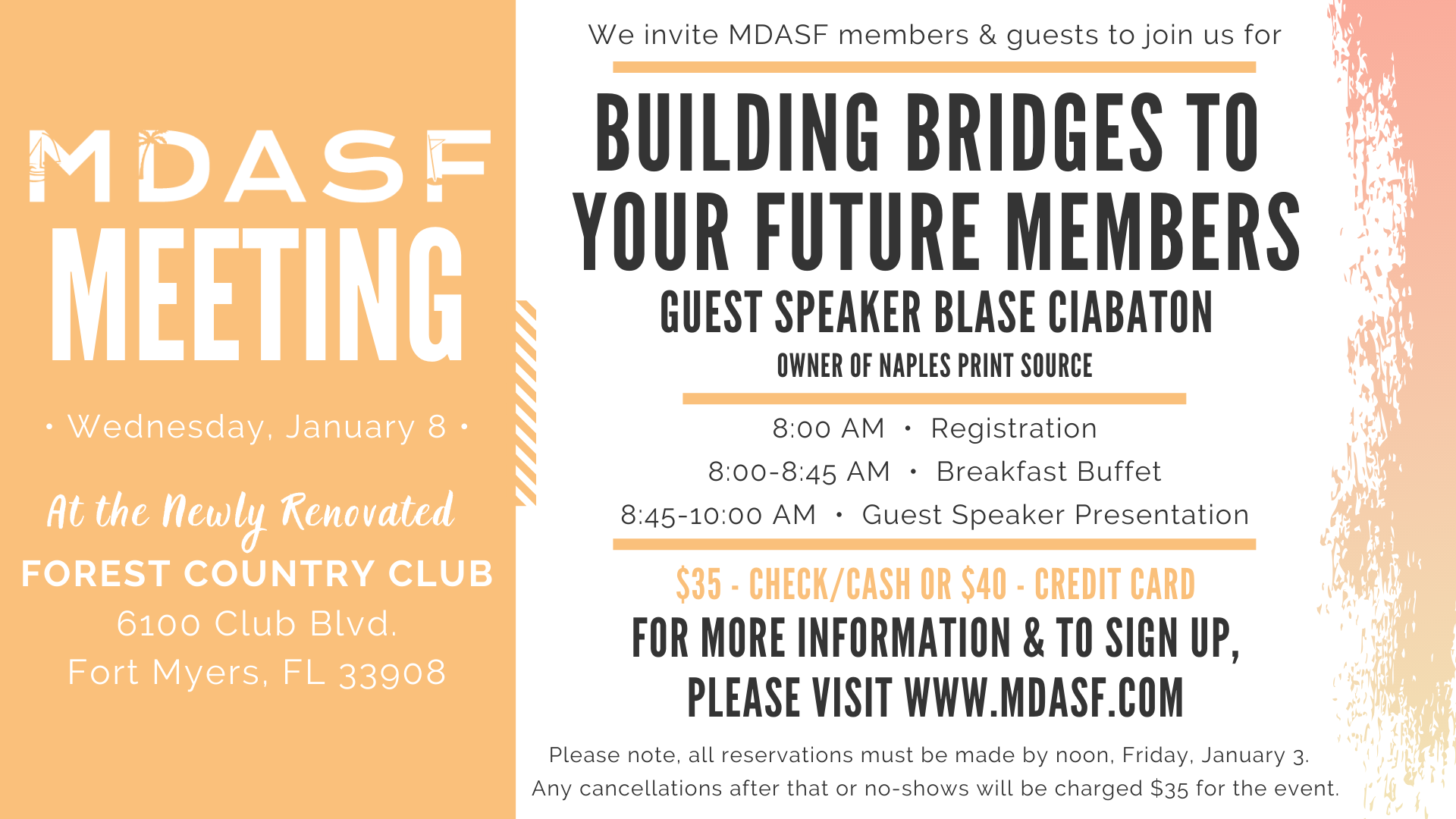 Featuring Blase Ciabaton, Owner of Naples Print Source presenting:
Building Bridges to Your Future Members
When: Wednesday, January 8, 2020
8:00am Registration
8:00-8:45am Breakfast Buffet
8:45-9:45am Guest Speaker Presentation

Where: The Forest Country Club


6100 Club Blvd.
Fort Myers, FL 33908

Who: MDASF Members & Guests

Cost: $35/person (check or cash)
NEW TO MDASF - Pay with Credit Card at the Meeting! $40 per person
Please note, all reservations must be made by noon, Friday, January 3. Any cancellations after that or no-shows will be charged $35 for the event.
MEET OUR GUEST SPEAKER:
BLASE CIABATON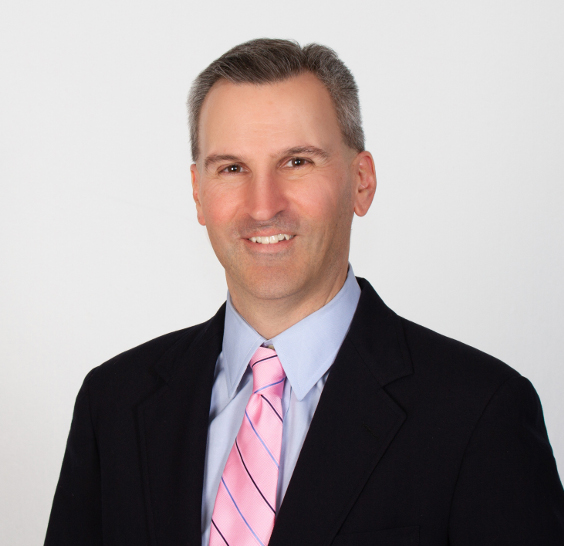 Blase has been part of the Naples Print Source team since 2004, and became owner in 2013. He helped to usher in a company name-change and substantially grow the company's direct mail business. Blase has worked with his team to provide innovative new product lines driven by customer demand. These include laser die cutting & engraving, and direct mail programs that integrate with Google.

Blase recognizes the importance of giving back to the community. He's currently a member of the Leadership Collier Class of 2020. In addition, he supports various local charities including:
• 2017-2019 Junior Achievement, Business Hall of Fame, Collier County Advisory Board
• Chairman of the 2007 Collier County American Heart Association Heart Ball Auction Committee

Blase is actively involved with several local networking organizations including The N.A.P.L.E.S. Group where he served as the Program Chair for seven years. In 2009 and again in 2015, Blase was presented with the Member of the Year award by his peers in the N.A.P.L.E.S. Group; Blase is the only group member to receive this distinguished honor twice.

Blase has served in various volunteer capacities at the Greater Naples Chamber of Commerce, including as Chairman of the Chamber's Business Education Committee where he was recognized as the Business Education Volunteer of the Year in 2008.

As a result of his business accomplishments and civic involvement, Blase was selected by Gulfshore Business as a member of the 2009 "40 Under 40" business professionals in Southwest Florida. Blase is a father of 4, with the oldest being 21 years old. He's been married to his wife Dayanna for 24 years. Blase loves traveling and spending time at the beach with his wife and children.

Additional success stories include helping create the brand story and identity for Concrete Beach Brewery (launched by The Boston Beer Company and Alan Newman, founder of Magic Hat). Today, all of these brands are more authentic and engaging thanks to Josef's efforts.

Josef has focused on telling compelling stories through video such as a multi-channel, video marketing campaign for LATAM Airlines Group during Art Basel and jingle development campaigns for Tropical Financial Credit Union and the largest volume Ford dealer in South Florida, Sawgrass Ford. His approach to creative production is deeply rooted in experience gained developing client centric solutions in sales management and as a front-line account executive.

A proud graduate of Talladega College, Josef is married to his lovely wife Shayla. Together they have 4 spirited children, Raven, Josef Michael, Shayla Morgan and Rhys Tristan.