Professional Presence in Sales
Please join MDASF Members & Guests on Tuesday, July 16th at Talis Park for lunch and a meeting!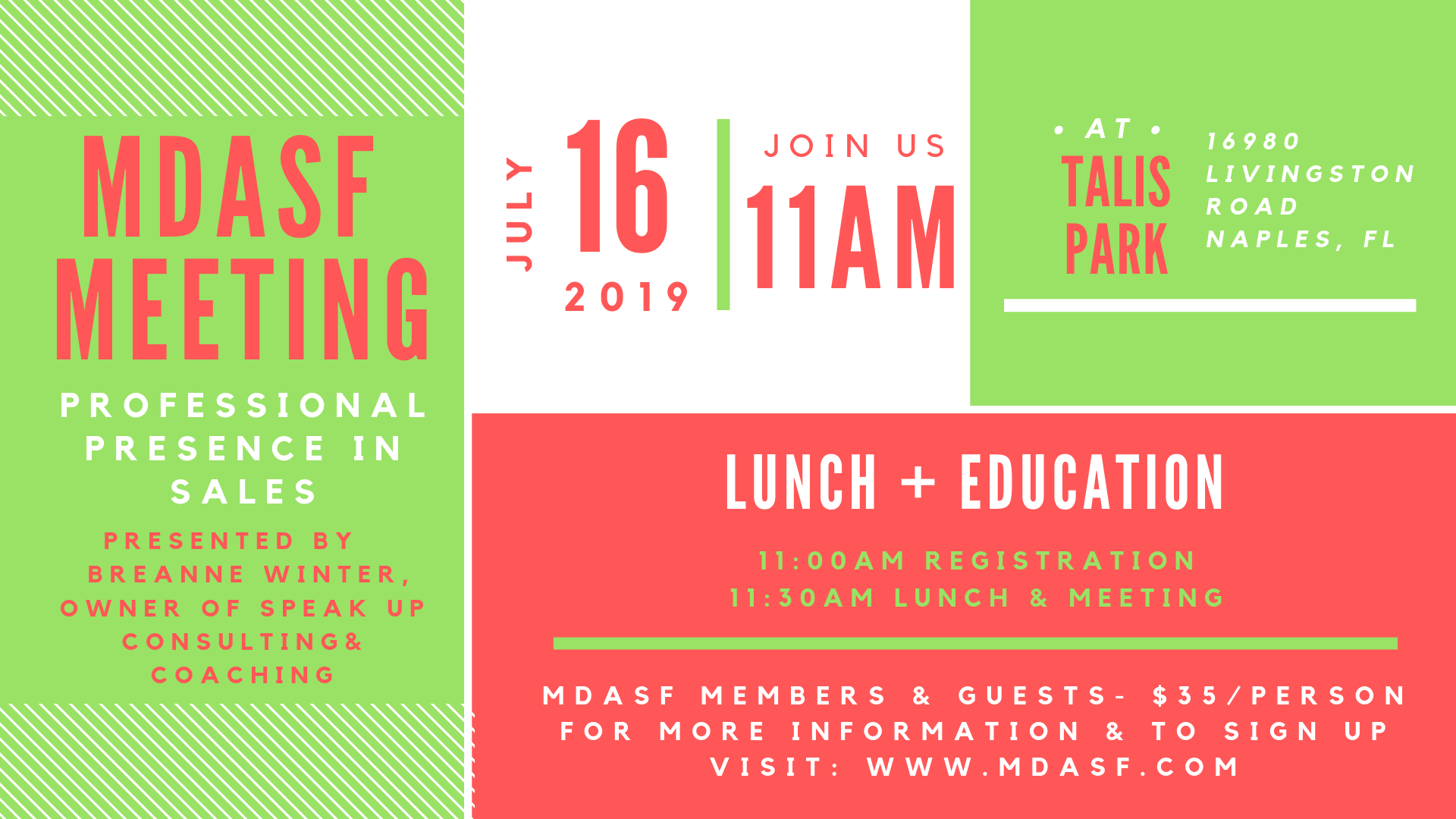 Featuring Guest Speaker, Breanne Winter, Owner of Speak Up Consulting & Coaching presenting:
Professional Presence in Sales
Make your sales meetings work for you! This workshop provides participants with strategies for establishing a relationship with future members and developing rapport, as well as using your nonverbal behavior to your advantage during these meetings. These techniques are used to enhance and build on your current sales method.
Sign up today and join us!

When: Tuesday, July 16, 2019
11-11:30am Registration
11:30am Lunch & Meeting

Where: Talis Park
16980 Livingston Road
Naples, FL

Who: MDASF Members & Guests

Cost: $35/person

Please note, all reservations must be made by noon, Friday, July 12. Any cancellations after that or no-shows will be charged $35 for the event.
MEET OUR GUEST SPEAKER:
BREANNE WINTER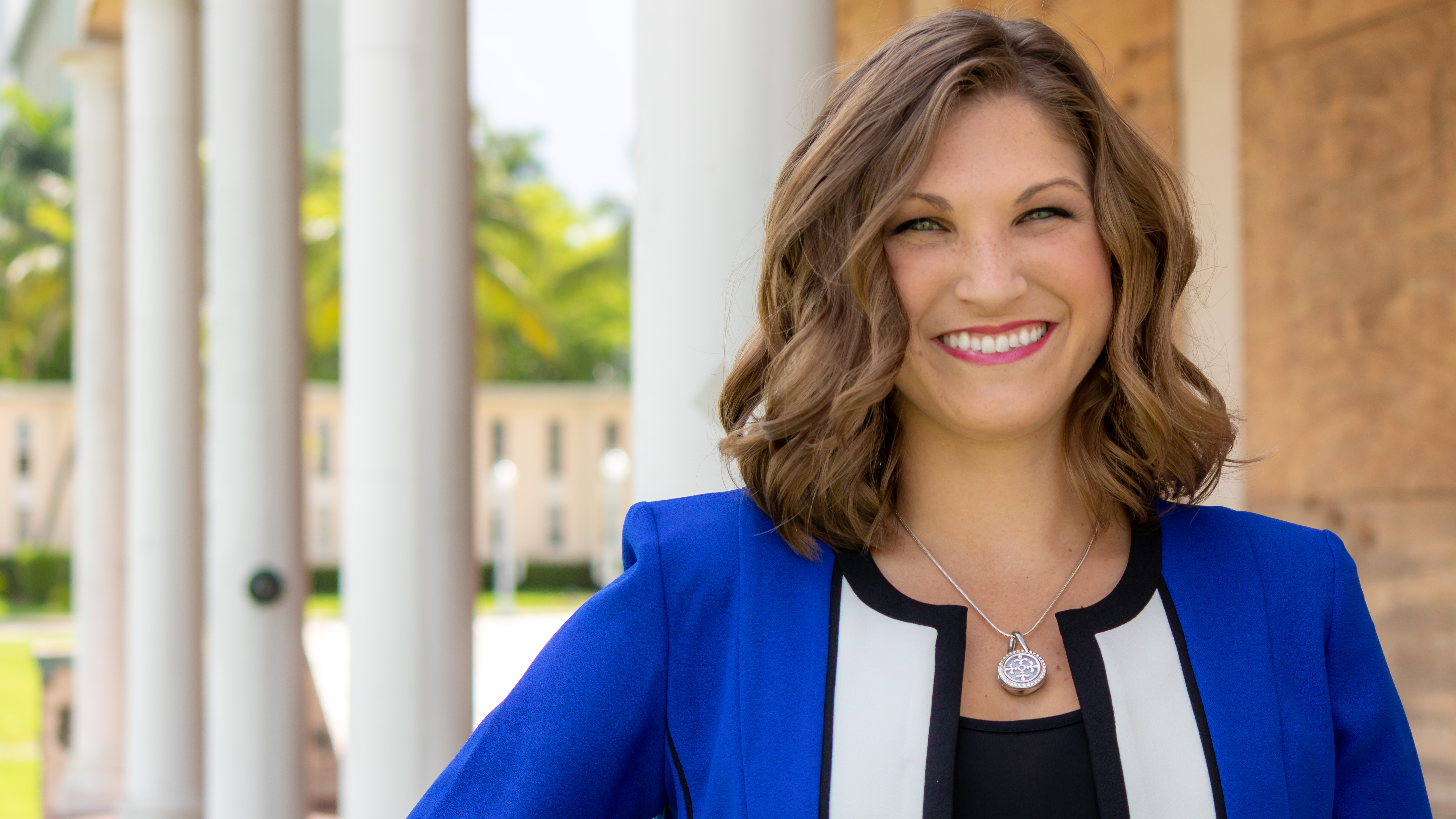 Breanne Winter is the owner and training specialist at Speak Up Consulting & Coaching. Her goal is helping others achieve their
professional potential. She does this through building, maintaining and enhancing business skills, more specifically, communication and credibility. Breanne believes there are several ways to "speak" – with our words, our actions, our tone, even the energy we give off to those around us. Communication is at the heart of credibility and all business interactions, from the board room to the front desk, and understanding how to use and build upon the business skills you have is what makes individuals, and therefore, companies, truly successful.
With a Bachelor's and Master's in communication, along with certifications in neuro-linguistic programming and guest services, Breanne has a love for research, growth and development. She has taught, tutored and trained nearly 600 individuals through previous positions as a Lecturer, Director of an Oral Communication Center, Seminar Series Coordinator, and through various positions in recruiting and sales. Breanne has even volunteered to be the National Anthem soloist over 600 times and has over 12 years of professional experience in public speaking, professional presence and cultivating business skills.
Outside of the office, Breanne is an adventure fiend, who loves to travel and spend time with family and friends. Kayaking is also a favorite of hers! Life is far too short for it not to be an adventure.