Half Day Seminar: The Key Ingredient
Please join MDASF Members & Guests on Wednesday, May 29 at Grey Oaks Country Club for a half day seminar!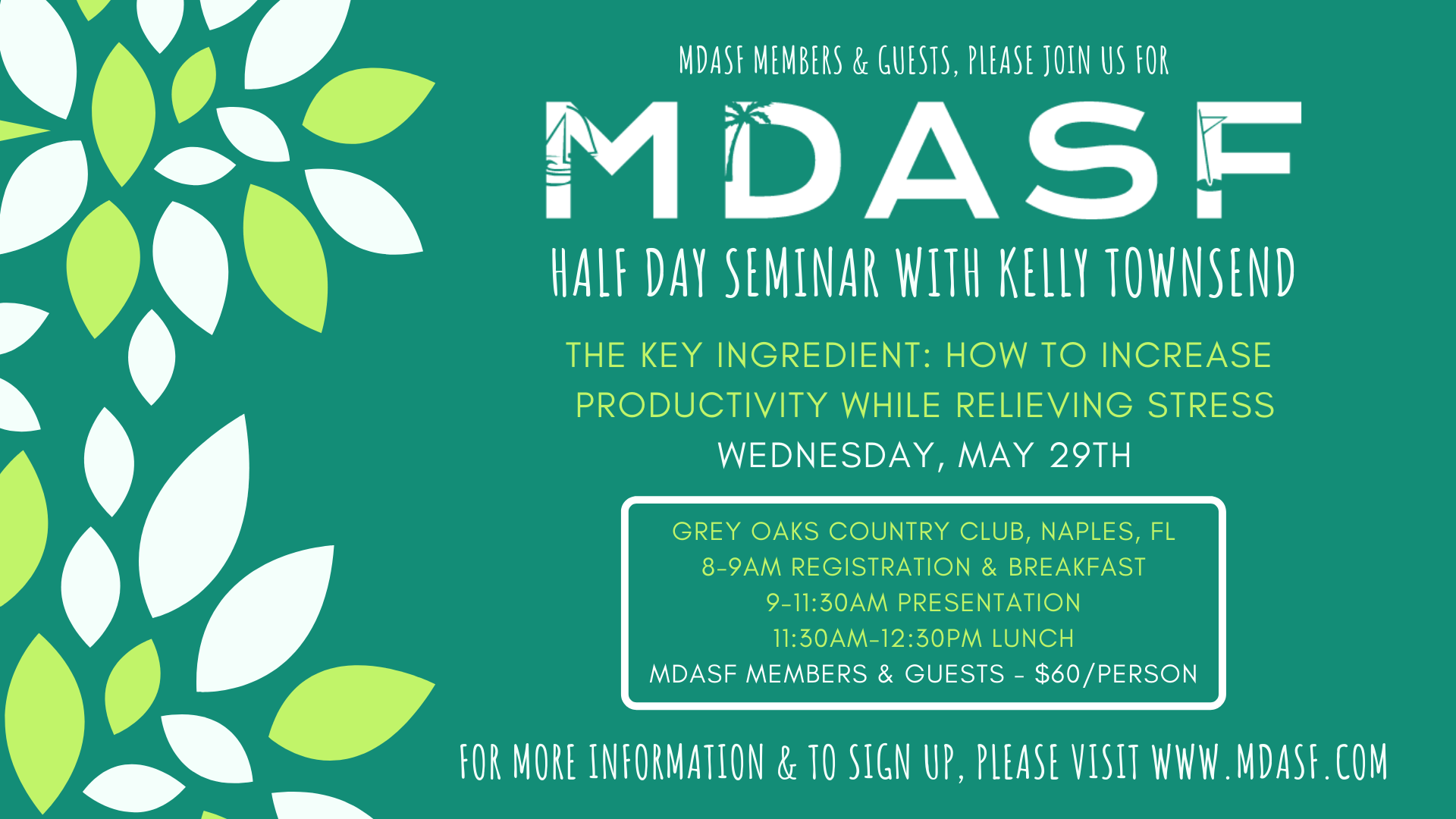 Featuring Guest Speaker, Kelly Townsend with Townsend Consulting Group presenting:
The Key Ingredient:
How to Increase Productivity While Relieving Stress
Do you want to increase your productivity and create more time for business with less stress in your life?

Discover the secret factor of production by identifying the real source(s) of failure, learn how to communicate as a leader, increase productivity, reduce stress, increase productivity with your teams, increase business development, and access tools to help performance in your work environment.

Our Promise: You will see clear and actionable pathways to dramatic increases for you and your organization's performance and quality of life.

Sign up today and join us!

When: Wednesday, May 29, 2019
8-9am Registration & Breakfast
9-11:30am Presentation (with break)
11:30am-12:30pm Lunch

Where: Grey Oaks Country Club
2400 Grey Oaks Dr. N.
Naples, FL 34105

Who: MDASF Members & Guests

Cost: $60/person

Please note, all reservations must be made by noon, Friday, May 24. Any cancellations after that or no-shows will be charged $60 for the event.
MEET OUR GUEST SPEAKER:
KELLY TOWNSEND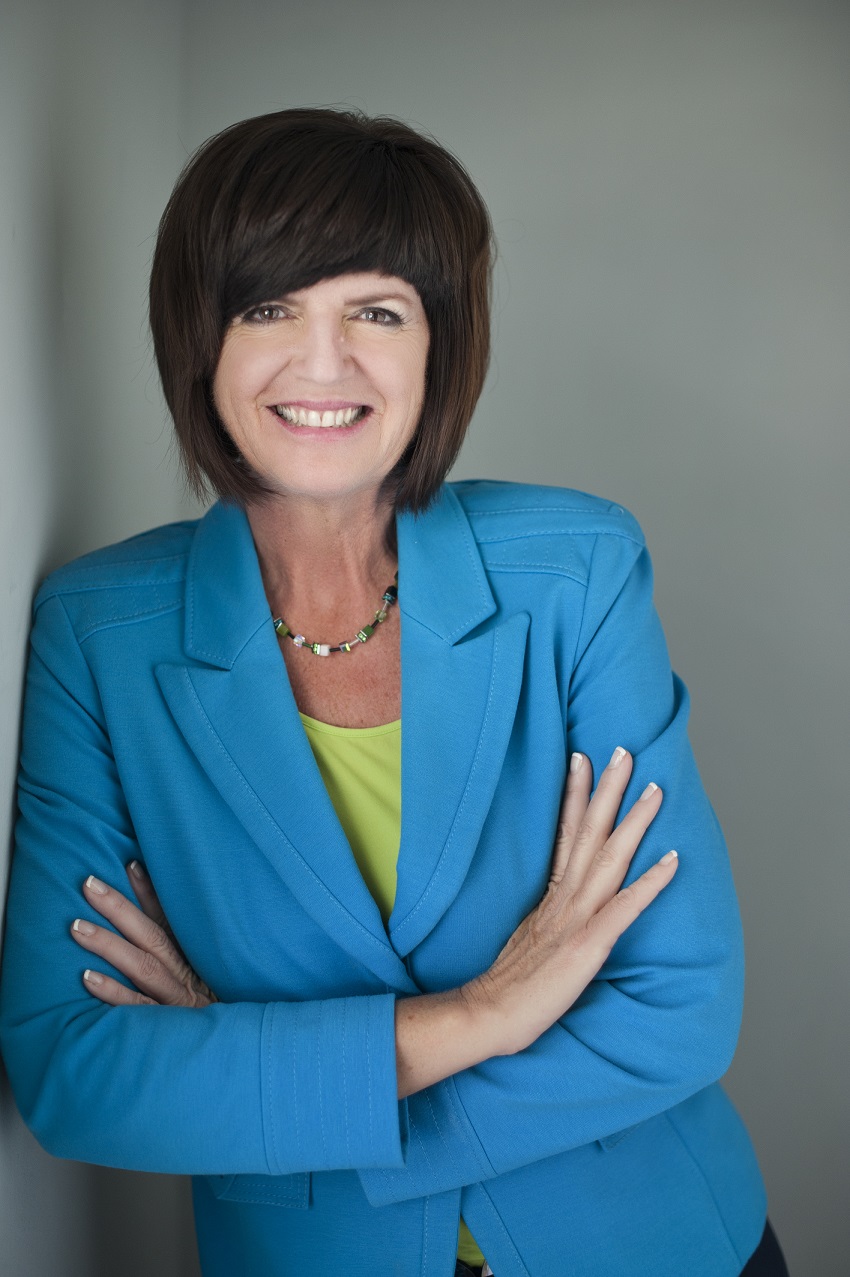 Having spent more than 25 years in the business world and 20 years coaching and training in Ontology (the study of being), Kelly Townsend has a solid foundation of experience in sales, business development, leadership development and team alignment - and she is passionately committed to the success and empowerment of her clients.
As a partner to her clients in the healthcare, legal and financial service industries across the United States, Kelly specializes in bringing a powerful listening to what is needed to take performance to the next level.
She believes in what's possible -- so much so, that she refuses to let organizations be stopped by barriers and sees their possibility as something greater than what their current predictable level of performance would dictate.
Her team at Townsend Consulting Group, Inc., successfully guides executives, entrepreneurs and corporations in creating vital, flourishing environments with an organizational design where collaboration and teamwork naturally occur.
An expert in leadership development, team building and management effectiveness, Kelly leads seminars and workshops for thousands of people with topics in organizational transformation, vision, integrity and communication. She currently also serves as keynote speaker for a variety of conferences.
Kelly is a former graduate of Collier Leadership Institute, Past President of the Rotary Club of Marco Island, Past Board Member of the David Lawrence Center, Current Board Member for the League of Courageous Women, Current Board Member and a regular contributing writer for è Bella Magazine.